CHGA Annual Cape Cod Fly-In Oct 2007

Wind hits the dune and rises, taking us with it.

Unknown pilot over North Truro lighthouse 10 miles north of launch.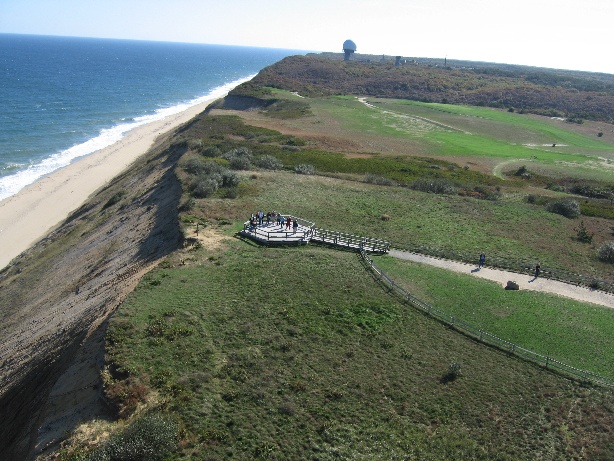 Kevin Gurskis amazing the tourists at the N.Truro lighthouse.
Kevin took this great shot of HG and PG pilots enjoying the coastal lift.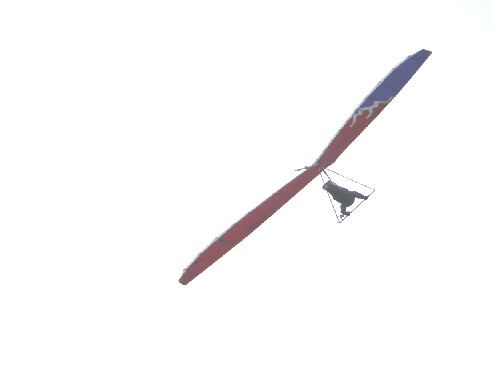 Kevin Gurskis banks up his Fusion for a turn.

Mark Herman in his red Fusion.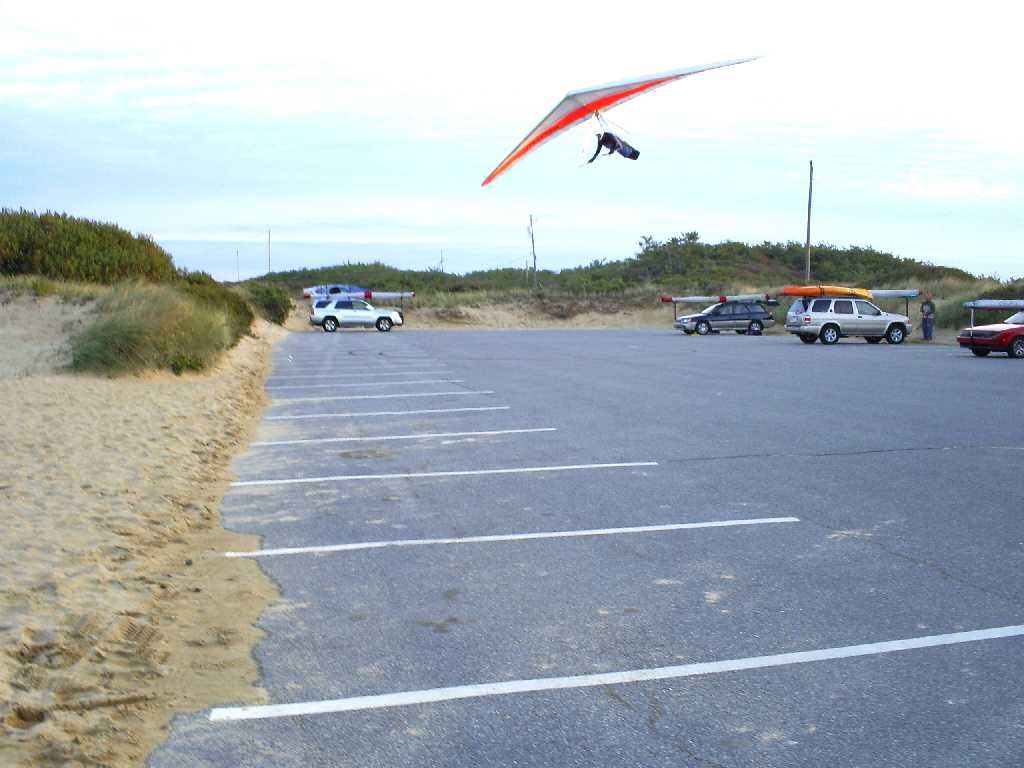 Thad from NJ makes a pass attempting to top land his LiteSpeed.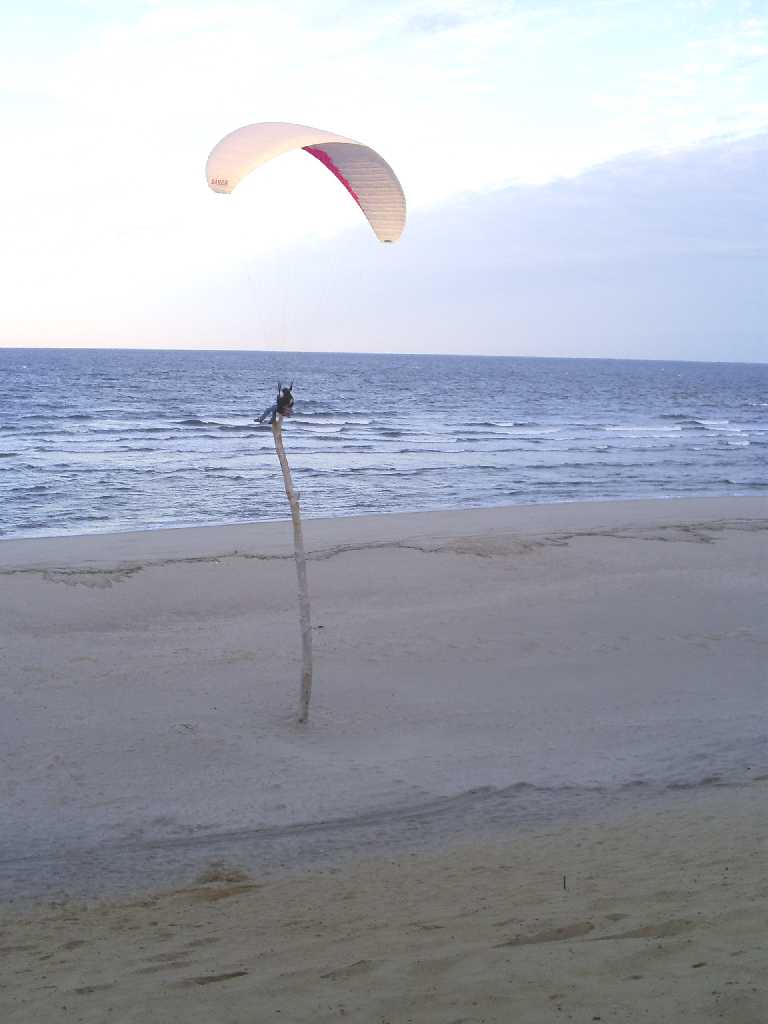 Local pilot Chuck Smith shows his skill by landing on the Big Kahuna.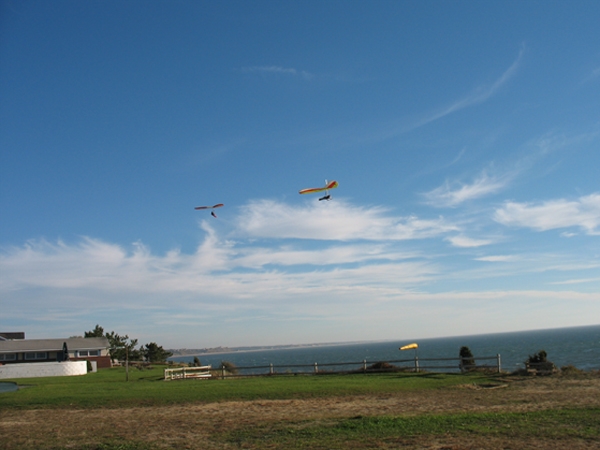 Rick Tenan and Lynn LePelley soaring the west side at the Seascape motel.