CHGA Annual Wallaby Ranch trip 2008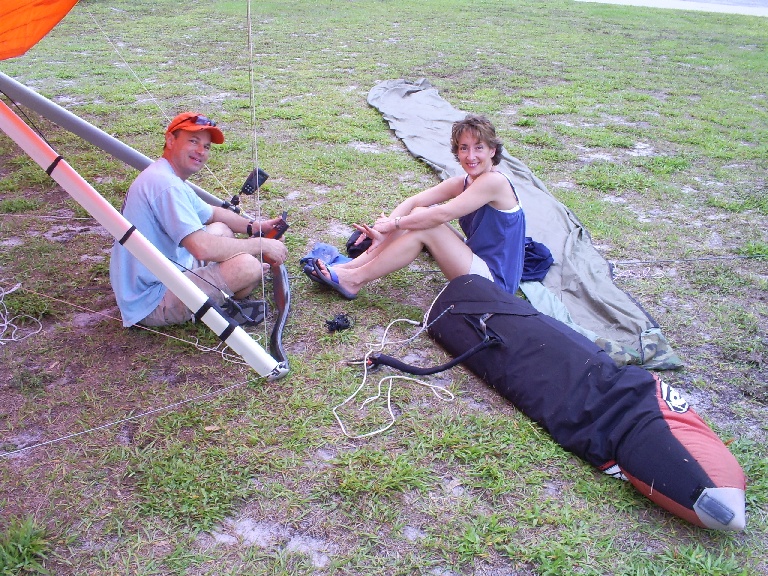 Mark, with Erika helping, get ready for first flight of the year.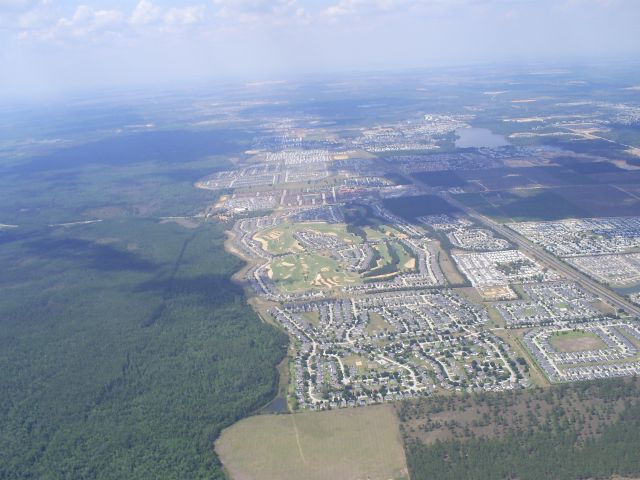 Flying North on route 27 towards 192.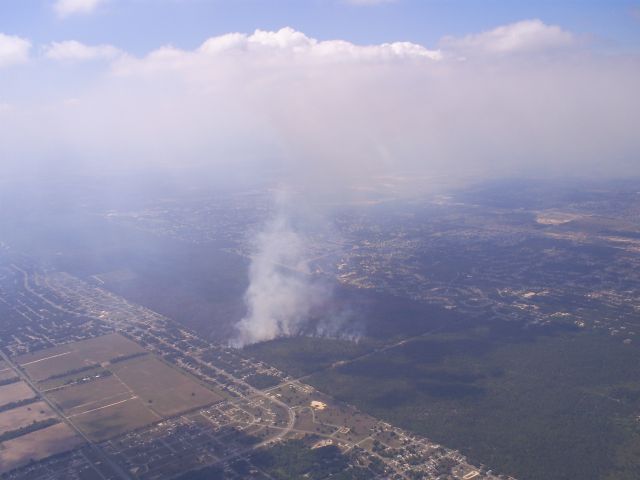 This large forest fire west of Ocala blocked the sun with it's smoke plume downwind.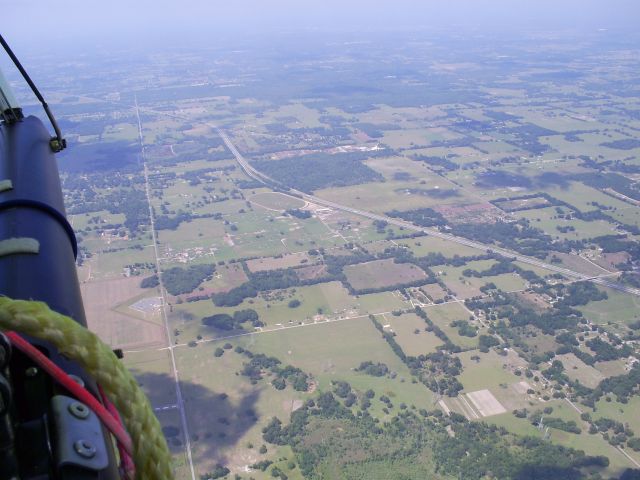 Tracking west of I75 near Ocala on a 114 mile flight (Deane).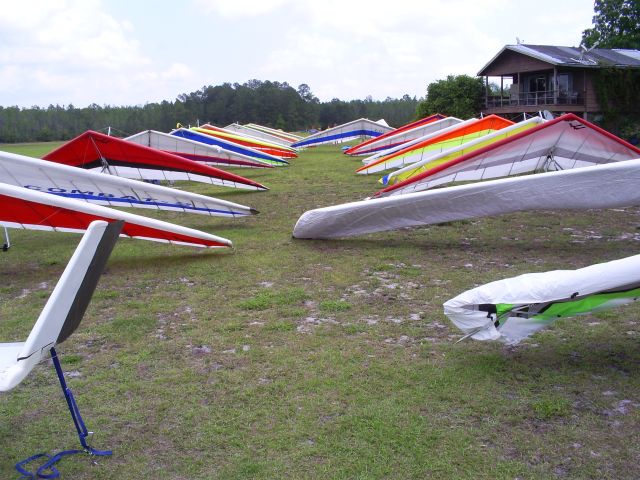 Dozens of colorful gliders tied down on the steel cables at Wallaby Ranch.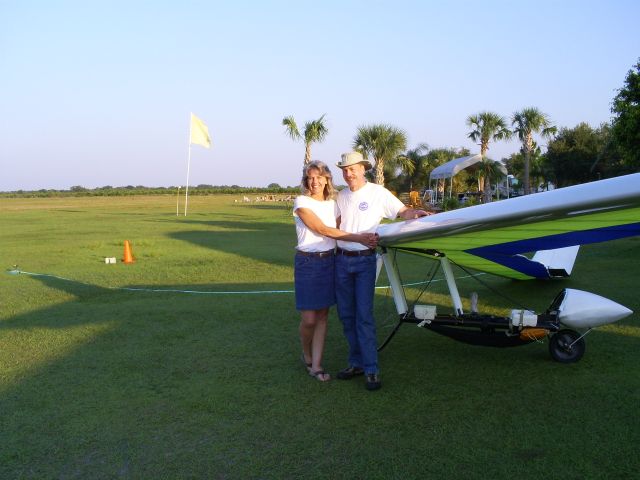 Deane and Donna after flying/driving to goal at the Florida Ridge flight park (106 miles).

Bill and Steve hanging out apres flight.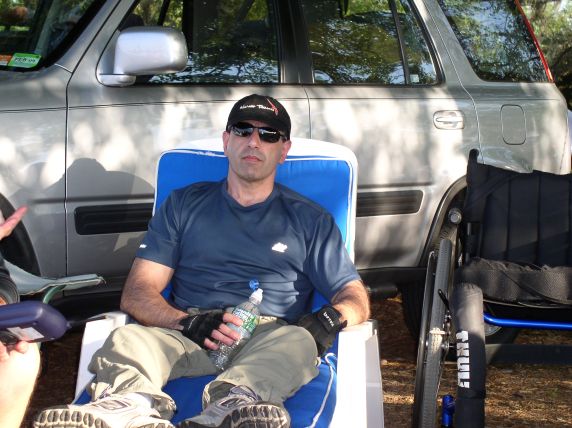 Bob Sagherian relaxes after a long day.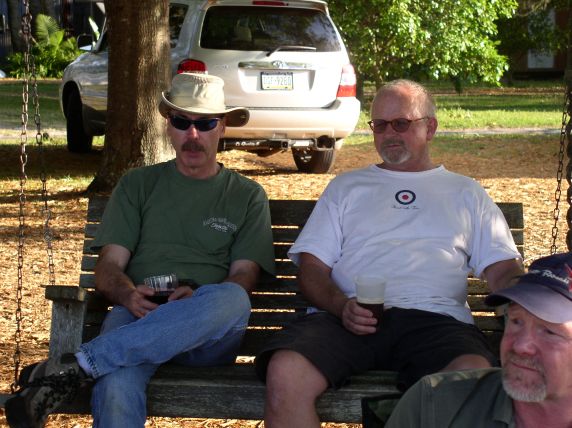 Deane (L) and Wayne discuss the stock market or something....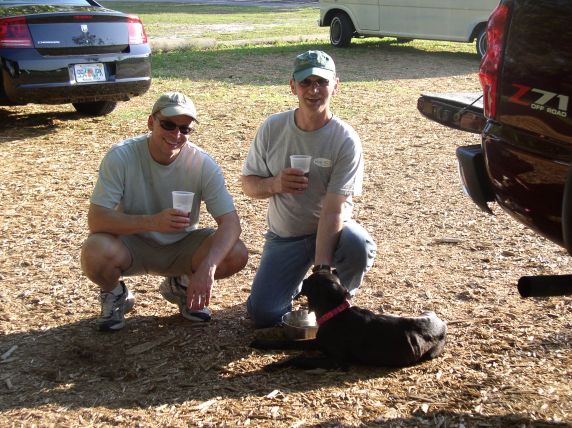 Larry Graves and Rick Tenan with the adopted stray dog.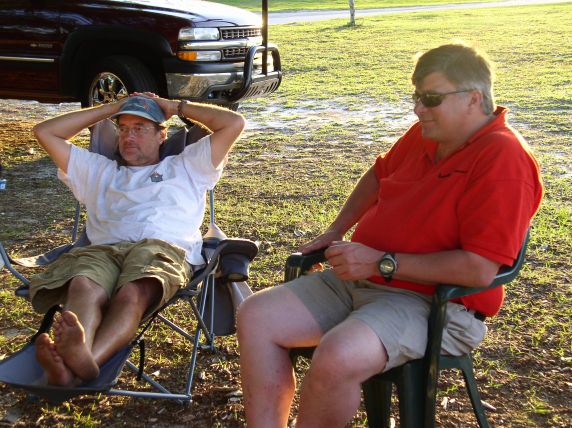 Malcom (ranch owner) joins us under the Connecticut tree with PA Mill pilot Christian Titone.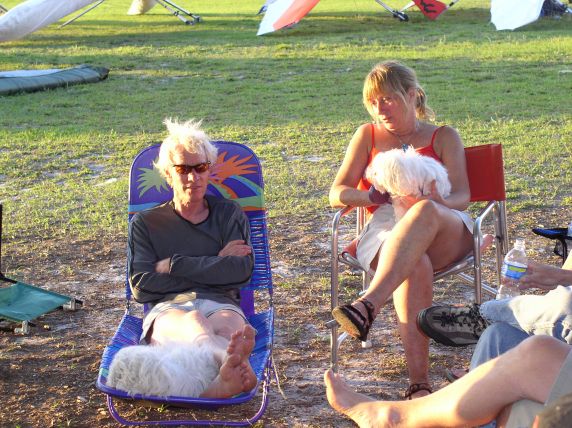 Tim "97 mile" Locke basks in the warmth of his flight with Judy and her dogs.

--- Page 2 coming soon; as soon as you send me more pictures please ! ---