June 29, 2004 XC Flight - Ellenville, NY to Willimantic, CT

Deane Williams, 5 hrs. 15 min., 115 miles
In this flight I got to fly over my home town of Farmington, CT at the 82 mile point, and took lots of pictures.

Climbing out over Jimi Hendrix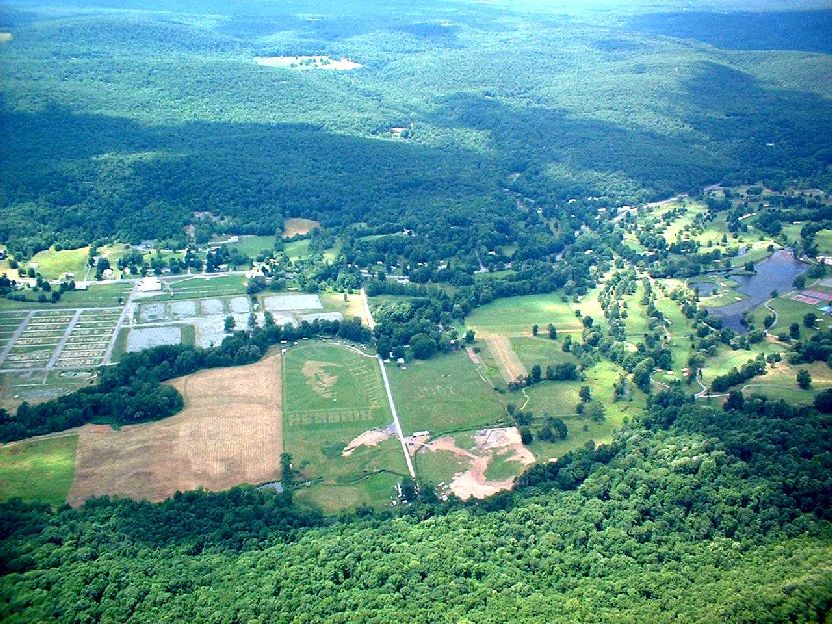 49 degrees at 6000 feet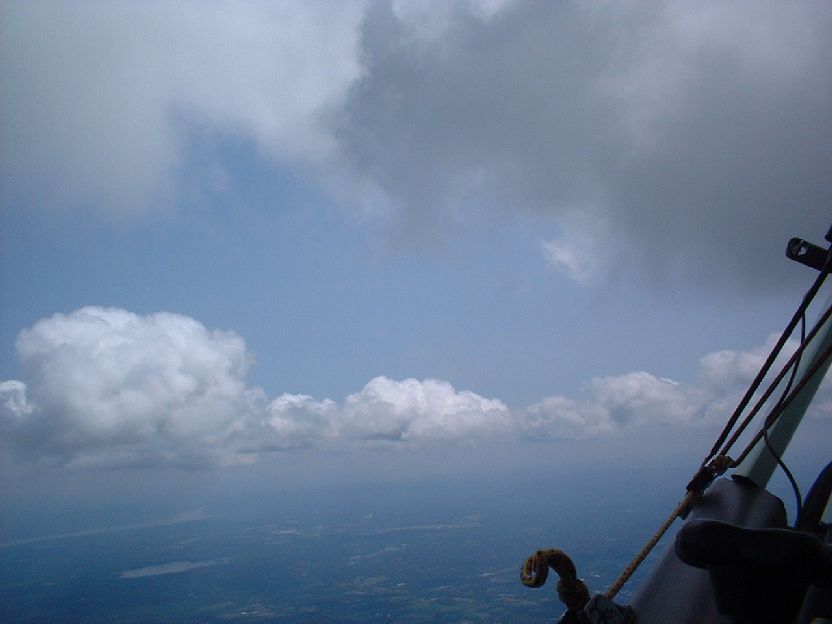 Poughkipsee and Hudson river looking north.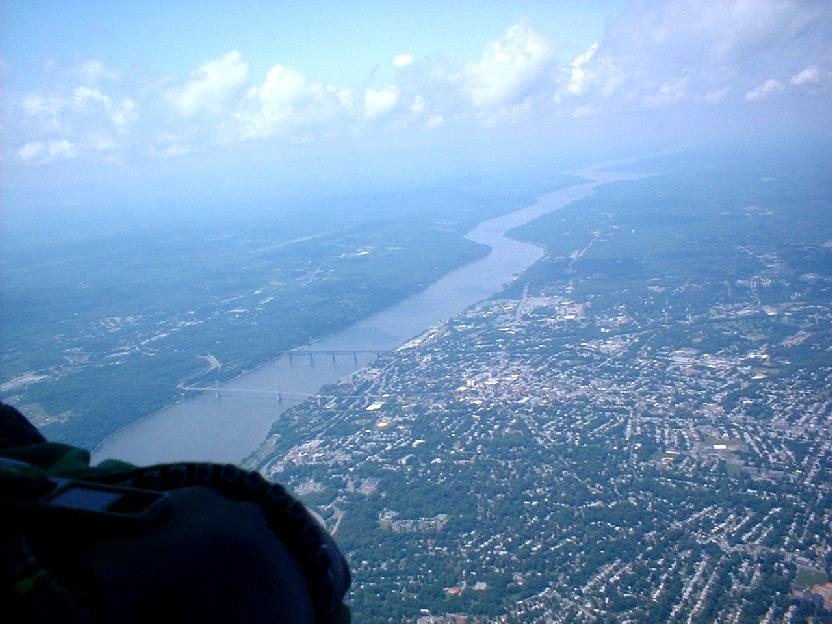 Crossing over Bantam Lake in Litchfield, CT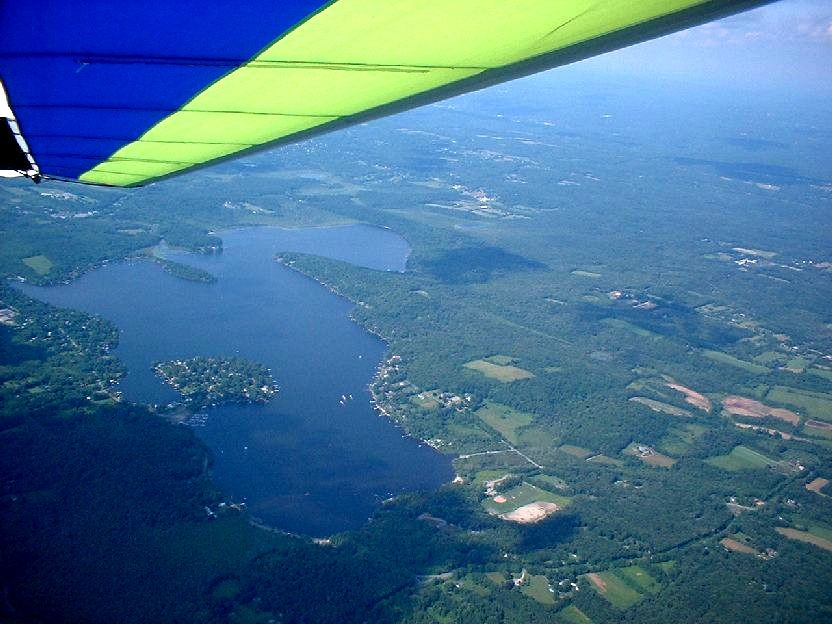 Looking at the Talcott Mountain ridge and Heublein tower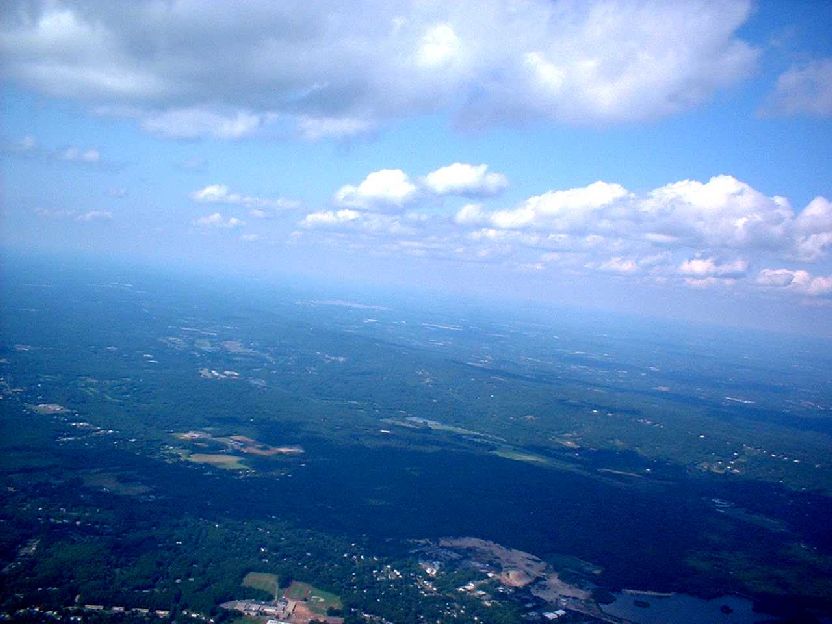 The Farmington "flats" and Meadow road.




Dunning Lake and Winding Trails in Farmington, CT.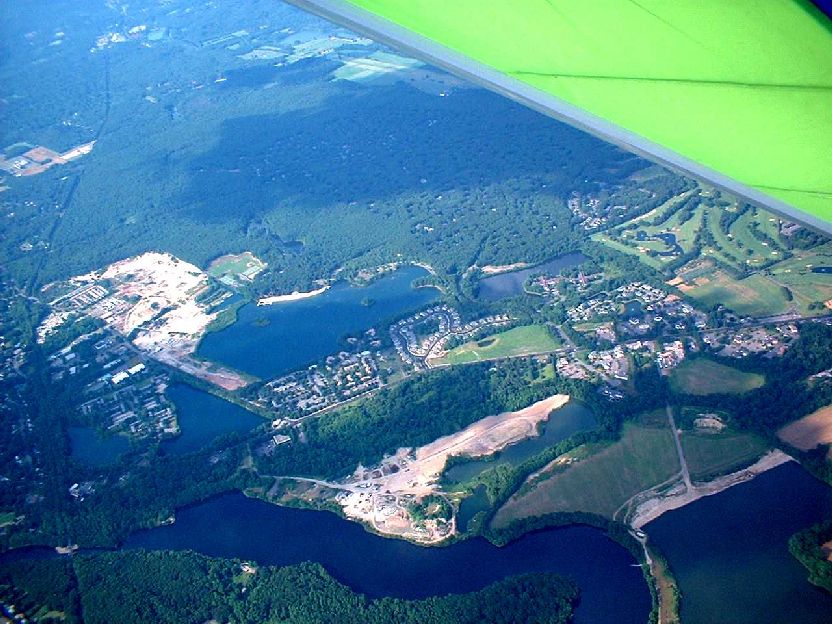 The city of Hartford baking in the sun (now about 5pm)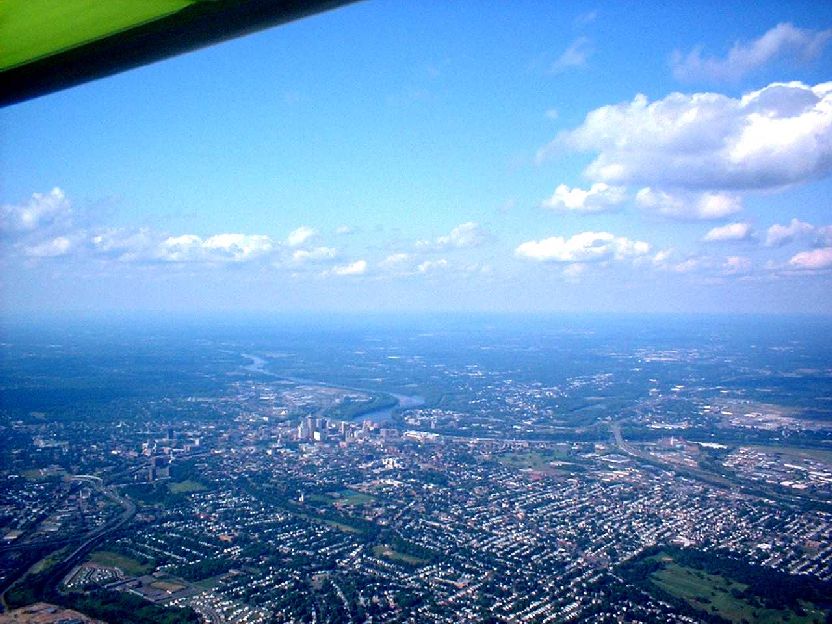 Approach to Windham airport. Cus are all gone now.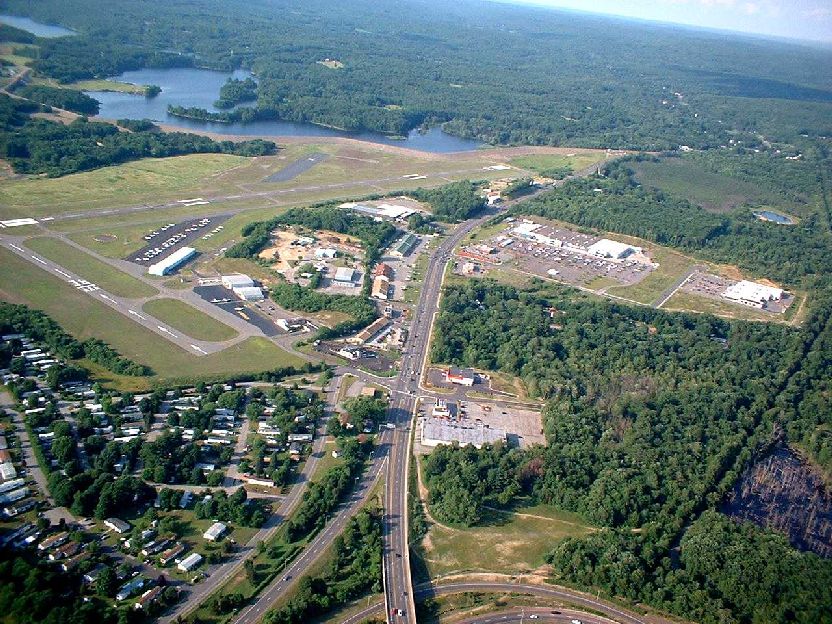 Landed 6:15 in almost no wind. What a beautiful day !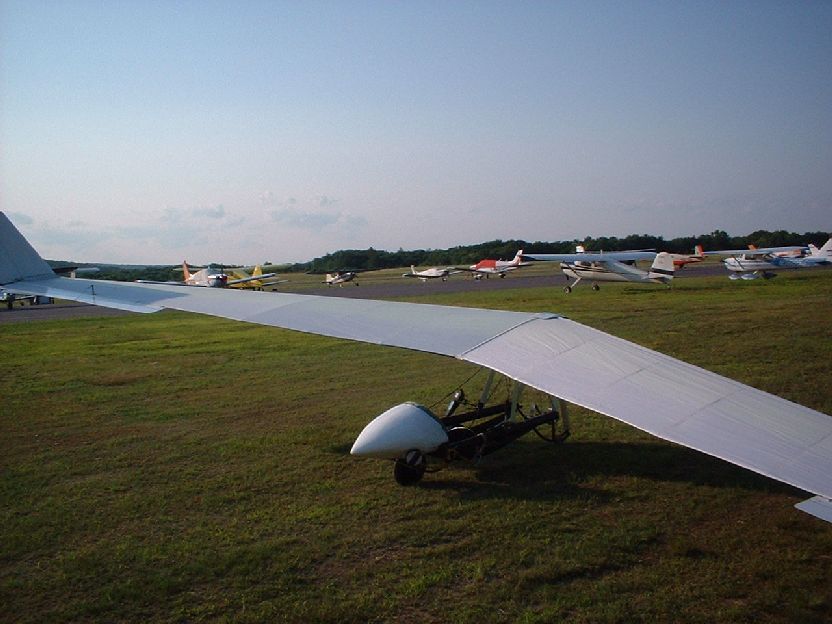 The GPS Track Log (in red). Variations are caused by changing course
to get to the next closest cloud.